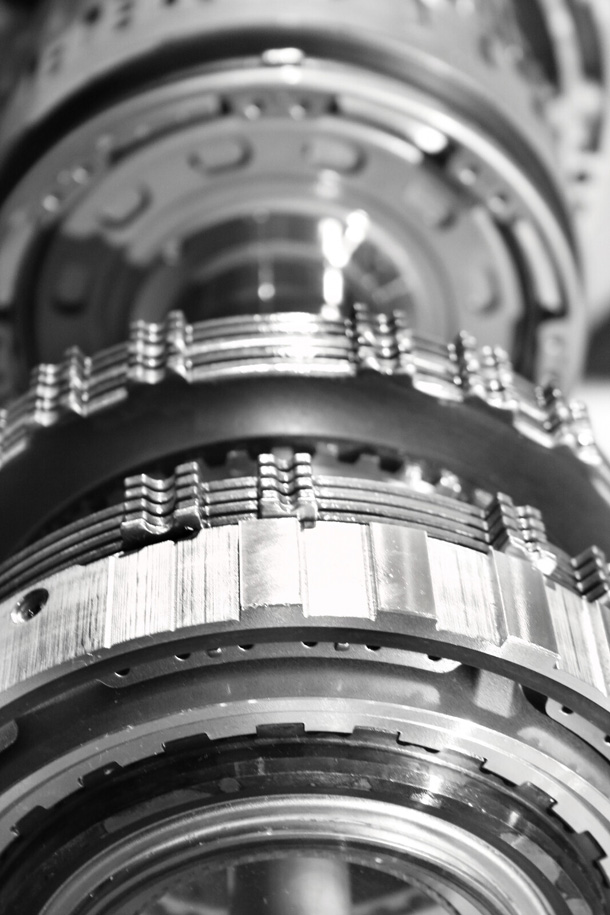 Transmission cutaways refer to the display of a manufactured transmission product, where a portion of the exterior housing or parts have been removed to reveal the internal components.
For example, these components include transaxle, drive train, bearings, gears, seals, etc. Specifically, these demonstrate their relationship to the functionality of the automatic or manual transmission.
Cutaway displays are for product training, trade show environments, technical schools, trade shows, car shows, and many additional demonstration applications.
Cutaways can be produced using a variety of methods by the manufacturer; however, the best method would be using a cutaway service company such as TECHCOM to ensure quality product displays.
3D modeling and CAD (Computer Aided Drafting) programs will continue to improve and bring more features and benefits.
On the other hand, the cutaway will continue to show the product as it appears in the real world, using actual parts and components to show relationships, functionality, and motion. For instance, TECHCOM can build working modules cutaway models of the transmission motion or moving parts.
Tell us about your project. Let our team create your next, Cutaway Manual Transmission, Cutaway Continuously Variable Transmission, Manual Transmission Training Aid Cutaway, or Automatic Transmission cutaway.
ABOUT TECHCOM
3D Printing
3-D printing capabilities redefine visual 3D presentations. From Sci-Fi to Reality: 3-D is revolutionizing manufacturing. Explore the stunning Innovations in 3-D Printing markets.
Augmented Reality AR
We combine real-world and computer-generated content! Augmented Reality is paving the way for a new era of innovation. Join the AR digital revolution, enhancing customer experiences to revolutionizing employee training.
Product Displays
We provide various product displays, from small Point-of-Purchase to Major Trade Show Product Displays and unique Museum exhibit working modules. Furthermore, TECHCOM offers the best cutaways in the business. For example, our working Model Simulations show off your product and visually represent what is inside. Again, our training aid products are great for classroom teaching, training, or informative demos on the tradeshow floor.
Multi-Media
Highlight your products with powerful visual presentations for marketing, training, and trade shows. Moreover, our Computer Visualization takes your video, print, or media campaign to the next level. In addition, our Interactive services and Virtual Training bring your instructional programs to life. We also provide scriptwriting, graphics, and translation services. Above all, with our computer visualization and training expertise, we offer multiple solutions for your simulation needs.
Publications
Let us interpret complex technology and concepts for your audience with exceptional Technical writing and technical graphics services for print and digital technical publications. Moreover, our technical writers craft basic technical information into helpful print and digital publications.
In addition, TECHCOM has created tens of thousands of illustrations and graphics to demonstrate various components and concepts—for instance, visual representation of internal wiring and electrical systems. Also see Technical Publication Markets.
Be sure to follow us for updates on social media on Facebook, Twitter, and Linkedin.